A full-service firm based in Gaborone – Botswana.
The founder of the law firm Mr. Letsweletse Martin Mogakolodi Dingake, is a prominent Motswana lawyer that has extensive experience in human rights and Botswana Constitutional Law.
Our Core Focus
Dingake Law Partners
Conveyancing
The firm advises clients on, prepares and lodges on their behalf, before relevant authorities the following, deeds of transfers; notarial deeds of cession; mortgage bonds; deeds of hypothecation; deeds of trust; notarial leases; cancellation of bonds; common law leases and conversion from customary land grant to common law leases.
Public Procurements
In line with the Public Procurement Assets and Disposal Board Act we advise clients on the processes of public procurement and procedures relating to lodging complaints. Tenders are advised of the institutional legal framework and what remedies are available to them. Where necessary, we take up or defend clients' cases in court.
Debt Collection
DLP has a dedicated team of attorneys ready to assist. DLP is open to work with both individuals and businesses alike. They have over the years built up experience and reputation to diligently assist their clients in the best way possible.
Intellectual Property
Our advise on intellectual property matters include searching, filing and renewing trademarks and trade names, obtaining patents and patent registration and preventing the unauthorized use of client's trademarks, trade names and patents. The firm advises on issues relating to various infringements, such as counterfeit and piracy, and on the means of remedying those infringements.
" The safety of the people shall be the highest law. " Marcus Tullius Cicero
We have trained professionals who can help you. Call us today (+267) 319 0938
Corporate And Commercial Law
DLP is a partnership of Mr. Letsweletse Martin Dingake and Mrs. Dikeledi Phoo Dingake and two Associates; Ms. Katlego Sefako and Ms Dimpho Ramarumo.
Tshepho Tshethana
Legal Conveyancing Secretary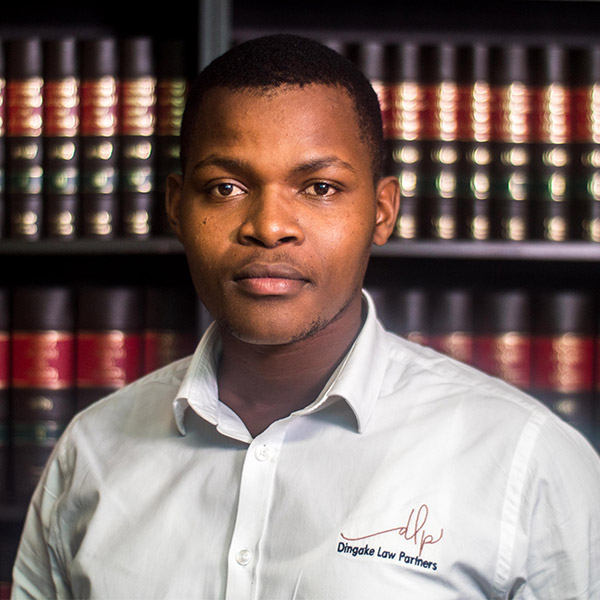 Kealeboga Maruatona
Legal Secretary